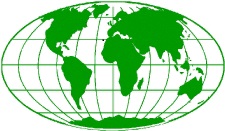 R L Dial Company


Serving the worlds industries: Metal Finishing, auto-Truck and aircraft
component rebuilders, oil drilling and equipment MAINTENANCE for over 34 years




DRIVESHAFT MACHINING AND REBUILDING EQUIPMENT

All lathes come with the finest quality Driveshaft Tooling available in the US today.

WITHOUT A HOLLOW SPINDLE LATHE
YOU ONLY HAVE "HALF"
A DRIVE SHAFT SHOP!
You're a Professional, don't settle for anything less!


us

o

r call us at

800-645-8652



specifications




| | |
| --- | --- |
| Speed | 0-400 RPM |
| Spindle Bore | 10" (250mm) |
| Chuck Type | 3 Jaw |
| Horsepower | 7.5 HP |
| Power Requirements | 208-230 Volt 3 Phase |
| Dimensions | 57"H X 35"D X 67"L |
| Shipping Weight | 4,000 lb. |




THE RENOWNED DIAL SHAFTCUTTER MODEL 2012-G DRIVESHAFT LATHE
TO BUILD A DRIVESHAFT YOU SOMETIMES HAVE TO PERFORM TIME CONSUMING TASKS, LIKE CUTTING OUT WELDS, CUTTING TUBING, SQUARING THE ENDS OF THE TUBING AND DRESSING THOSE ENDS FOR WELDING PROIOR TO PRESSING IN THE NEW YOKES OR STUBS. TIME IS MONEY AND SAVING TIME IS MAKING MONEY. THERE IS NO BETTER "TIME SAVER" IN YOUR SHOP THAN A DIAL SHAFT CUTTER. TAKE A LOOK AT THE VIDEO.






SPECIFICATIONS
Speed
0-400 RPM
Spindle Bore
10" (250mm)
Chuck Type
3 Jaw
Horsepower
7.5 HP
Power Requirments
208-230 Volt 3 Phase
Dimensions
57"H X 35"D X 87"L
Shipping Weight
4,000 lb

DIAL MODEL 2040-G HOLLOW SPINDLE COMBINATION LATHE

This is a Dial Lathe. Its an American Designed and engineered turning center. Its our number one best seller because its versatility is unsurpassed in the driveline shop. Its a multi speed, unit with a super 250mm (10") large bore spindle. In addition, its A solid one piece 40" gap bed, equipped with a center support and a MT-4 tailstock. This all adds up to its rugged versatility.

There is more…To handle those large "RPL" and "SPL" weld yokes, we have equipped this lathe with a Dial three jaw self centering chuck that will easily pass those RPL's and SPL's. You may also, by special order, equip the lathe with our new Dial "Six Jaw" self centering chuck. This is especially useful when clamping down on an aluminum or carbon fiber shaft. Want a 60" bed? We can fix you up with that as well.

You can get all of this and at a price that will make you smile. Click on the video and see how efficiently it will add to your bottom line.

Dial Model YP-4
Yoke and Stub Puller


This wonderufl addition to the driveshaft shop is proving to be one of the greatest time savers to come along in years. Ask any experienced "tech" and they will tell you it's not always enough to machine out the weld. Remember, the yokes and stubs were pressed in prior to welding with a 10 or 15 ton press. That process now has to be reversed either with a "young bull with a big hammer," or with a dedicated machine.

Special Offer:

Order it with a lathe and we'll pay the freight on both

. Offer expires 3-31-2018

Click on the Video
Cold Saw Model DCS-350
When time and space are at a premium the DCS-350 cold saw can be a real asset to a busy shop. An example would be when you are modifying a driveshaft and need to just shorten it. The Answer

…

Use the cold saw to quickly remove the necessary material from the shaft, keeping in mind that the ends will STILL need to be chamfered for a good weld. A twisted tube comes in and you want to salvage the yokes and stubs, then cut off just the ends with the cold saw, chuck the ends up in a lathe, cut out the weld and remove the yoke or stub and then re-tube.

You will find that this valued addition to your shop will be used for a myraid of other tasks.
Call for a brochure and specifications.